The GTF EXHIBITION will accompany the conference program to showcase sustainable products, technology and solutions. From some of the biggest players in the field to emerging start-ups, this is a chance to discover innovative green technology highlighting how sustainability can be conceptualized and realized in fascinating ways.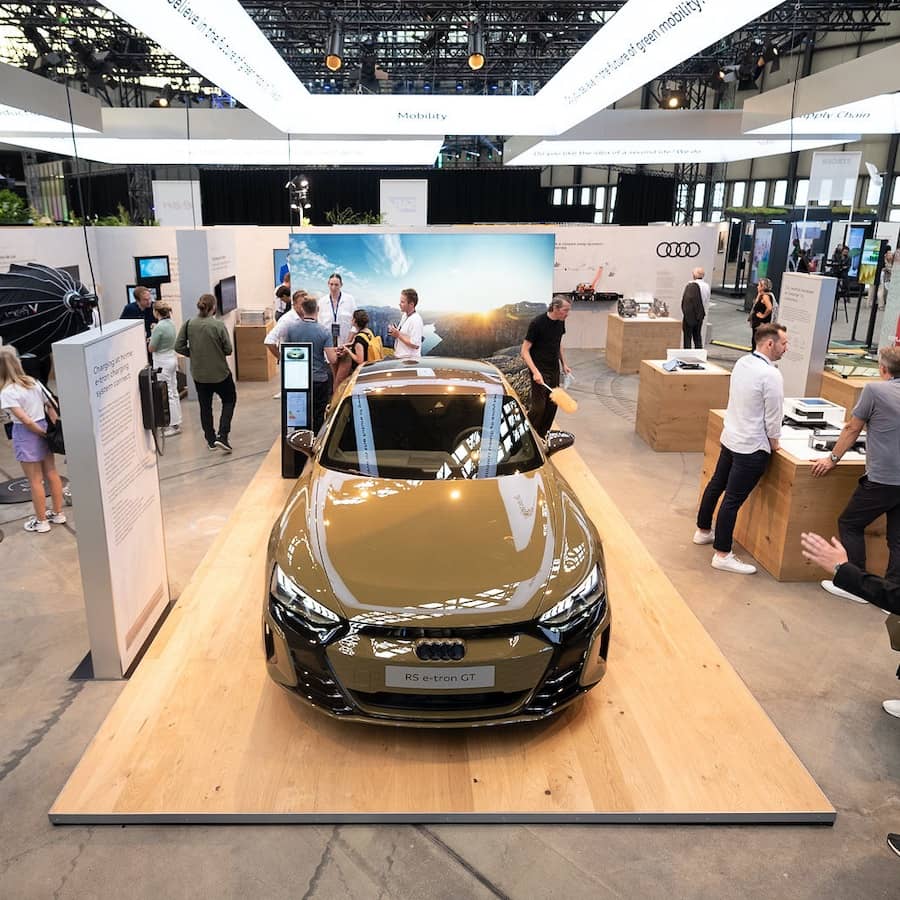 Audi
The root of our founding partnership with Audi is a shared philosophy. Audi believes in climate change and addresses the entire value chain.
As a progressive premium car brand Audis ambition is to actively shape the future of premium mobility.
As a part of the society Audi has a holistic view on sustainability and on a future oriented zero CO2 emission production and vehicle usage.
After usage a second live begins – circularity is the key. They are living sustainable progress.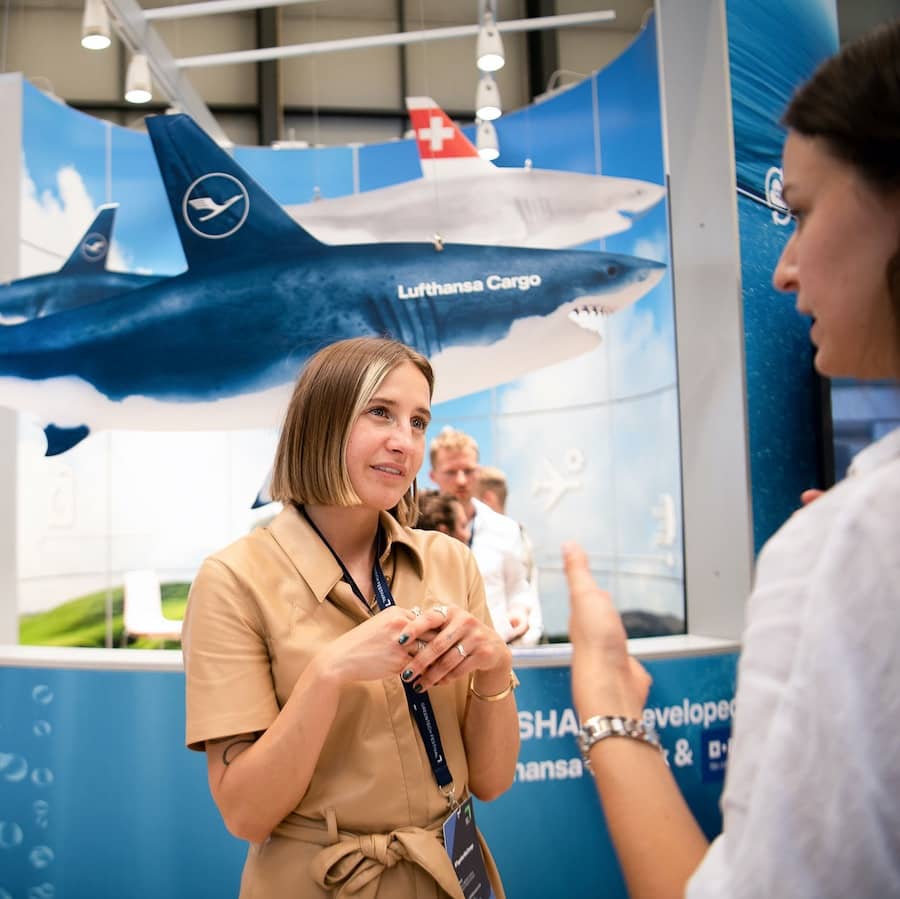 Lufthansa Group
Lufthansa Group aims to reduce its net CO₂ emissions by 50% by 2030 compared to 2019 and to become carbon-neutral by 2050. This is a massive challenge for an aviation company, but Lufthansa is ready to face it.
In summer 2021, the Lufthansa Group CleanTech Hub was launched as a new competence center for climate protection technologies, bundling airline know-how with impulses from start-ups and science.
The goal is to significantly reduce CO2 emissions, non-CO2 emissions, waste, and noise. The focus is on topics such as sustainable aviation fuels, retrofits, digital solutions, and the mobility of tomorrow.